Although the register takes care in maintaining these lists, their accuracy may be prejudiced by the failure of those listed to provide updates regarding their current status.
1. Gareth Atkinson is looking for information on his car (Renault-powered 868 GLA) and the whereabouts of the photo pack which he sold with it.
2. As an extension to the NDR website, I am considering the creation of a page devoted to non-Davrian Imp-based Sports Cars. Any information or photos would be extremely welcome.
3. Graham Boulter is particularly interested in any information regarding the Voodoo. If you can help, you can contact him on the following numbers: Home:01564-702546 or Work:01564-823932.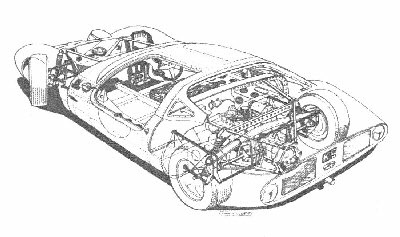 K9 - The Fraser GT (recently owned by Robin Human)
Links to associated sites


To enable greater ease of access, the NDR 'Exchange and Mart' page has been split into the following separate sections:



NDR1 Site generated using SERIF WebPlus X4
©John E.F.Rawlins (New Davrian Register) 2013