50th Anniversary of the Davrian Marque
As planned, the 50th anniversary was celebrated at the Castle Combe Rallyday on Saturday 23rd September 2017, with an exceptional display of both Davrians and Darrians. Further information and photos from the day will be published on this site in the near future (with apologies for the considerable delay in their appearance on this site). Click here for photos from the day.



Charles Barter reunited with the Solo Stiletto (2011)
Charles Barter met up with Tony Hansford, current owner of the Solo Stiletto, during the Classic Car Show at the NEC. Tony has recently restored the car to its original Golden Springs Watercress Company livery and Charles was clearly very impressed with the attention to detail.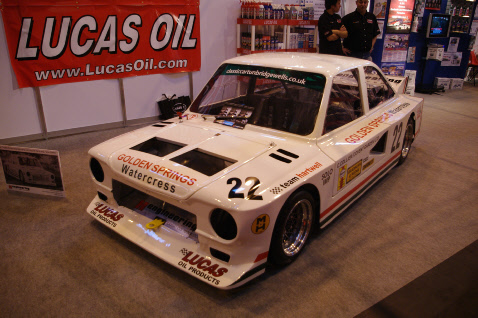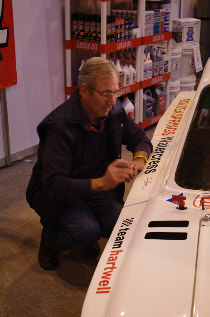 The Solo Stiletto on the Lucas Oil Stand at the NEC and Charles Barter adding his autograph to the driver's door. (photos by John Rawlins).
At the Imp Club National Weekend in August 2007, Tim Duffee announced plans to build an updated version of the Davrian Mk6 and John Pugsley, who attended the 40th anniversary celebration, has placed an order for the first of these cars with a view to making a return to motorsport.
Further information will be provided when it becomes available.
Longleat 2007 (40 years of Davrian)
Report and photographs from Longleat 2007


Report and photographs from Longleat 2008

Report and photographs from Impulse '09

IMPulse 09 - Imp Club National Weekend (Reading)

Imp Club National Weekend 2007 (40 years of Davrian)
Report and photographs from the Hop Farm, nr. Maidstone


Davrians in the HSCC 70s Road Sports Championship
At the Classic Car Show at the NEC, Birmingham, the HSCC announced the inclusion of a new class for fibreglass cars for the 2012 season open to Imp and Mini-powered cars.
Report and photographs from Longleat 2006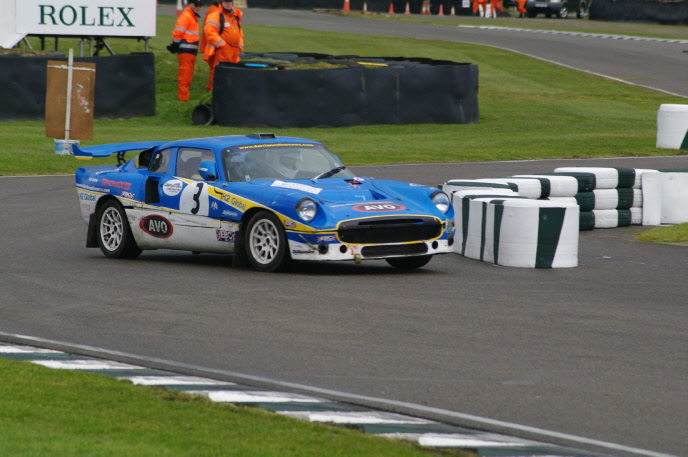 Davrian Dav-Tec wins at Goodwood (2015)
Dean Thomas and co-driver Rich Knowlton took the overall honours at the Sherrards Resourcing Southdown Stages Rally, which took place at the Goodwood Circuit on Saturday 15th February. In the Honda-powered Davrian Dav-Tec, they beat runners-up Paul King and Alicia Miles in their Mk2 Escort by a total of six seconds. In previous seasons, the car has suffered from an ongoing problem with overheating but this has now been resolved and the only issue during the day related to the need to understand the characteristics of a newly installed differential.
Thruxton Circuit - 50th Anniversary
Many thanks must go to Gary Hughes for organising a Davrian display over the two days of Thruxton Circuit 50th anniversary race meeting on Saturday 2 June 2018 - Sunday 3 June 2018

Report and photographs from Longleat 2005
Report and photographs from Longleat 2003 / 2004




NDR1 Site generated using SERIF WebPlus X7
©John E.F.Rawlins (New Davrian Register) 2018